Hi,
I have recently decided to import a custom airfield to use in RF8 from a pre-made model that I found (credits: Elin @
https://skfb.ly/6THzW
). After a few edits, I cleaned up the model to fit within RF8 standards, such as converting all the textures to .tga and simplifying the shaders to avoid errors. The model included 18 individual parts, 10 materials and 10 .tga textures. With the help of
@robertlong13
's Blender FBX Export plugin, I successfully exported the scene as one .fbx file and imported into RF8, however, the model seems to have only kept one texture. Below is the scene in Blender (left) and the RF8 import (right).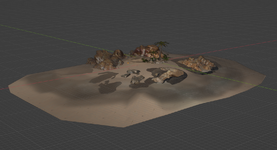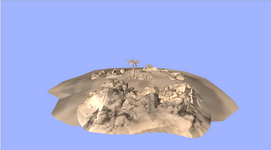 The obvious solution is to export each part individually as an Object into RF8, and then combine them. This seems to have worked, as shown below: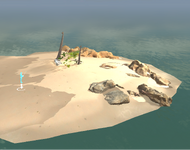 However, this was extremely time-consuming, and as I plan on expanding this scene considerably, it would be beneficial to import everything (or larger files) all at once. Would anyone know how to fix this?
Thanks,
Fred