RC FACTORY
Edge540 V3 Superlite FreakShow Version
(updated)
I made it with blender2.83 & RealFlight FBX exporter0.3.1
Almost all support rods for the main wings and fuselage have been made.
All servos and linkages also work.
The counterbalance of the moving wing, which is often omitted, is also set.
The motor sound is newly created without using the Real Flight original.
Aircraft weight is set at 156g.
主翼や胴体などのサポート・ロッド類はほぼすべて作りました。
サーボやリンケージなどもすべて動きます。
省略されることが多い動翼のカウンターバランスも設定しています。
モーター音はリアルフライトオリジナルを使用せず新たに作っています。
機体重量は156gに設定しました。
リアルフライトの機体をblenderとRealFlight FBX exporterで作れることを知り、初めてリアルフライトの機体を製作しました。
板翼の機体なので簡単に製作できるかと思っていましたがリアルフライトはメッシュを三角化しないとテクスチャーが正常に表示されないという問題で製作に時間が掛かってしまいました。REFLEX XTRの機体を何機も作ったことがありますがリアルフライトは製作が非常に面倒でした。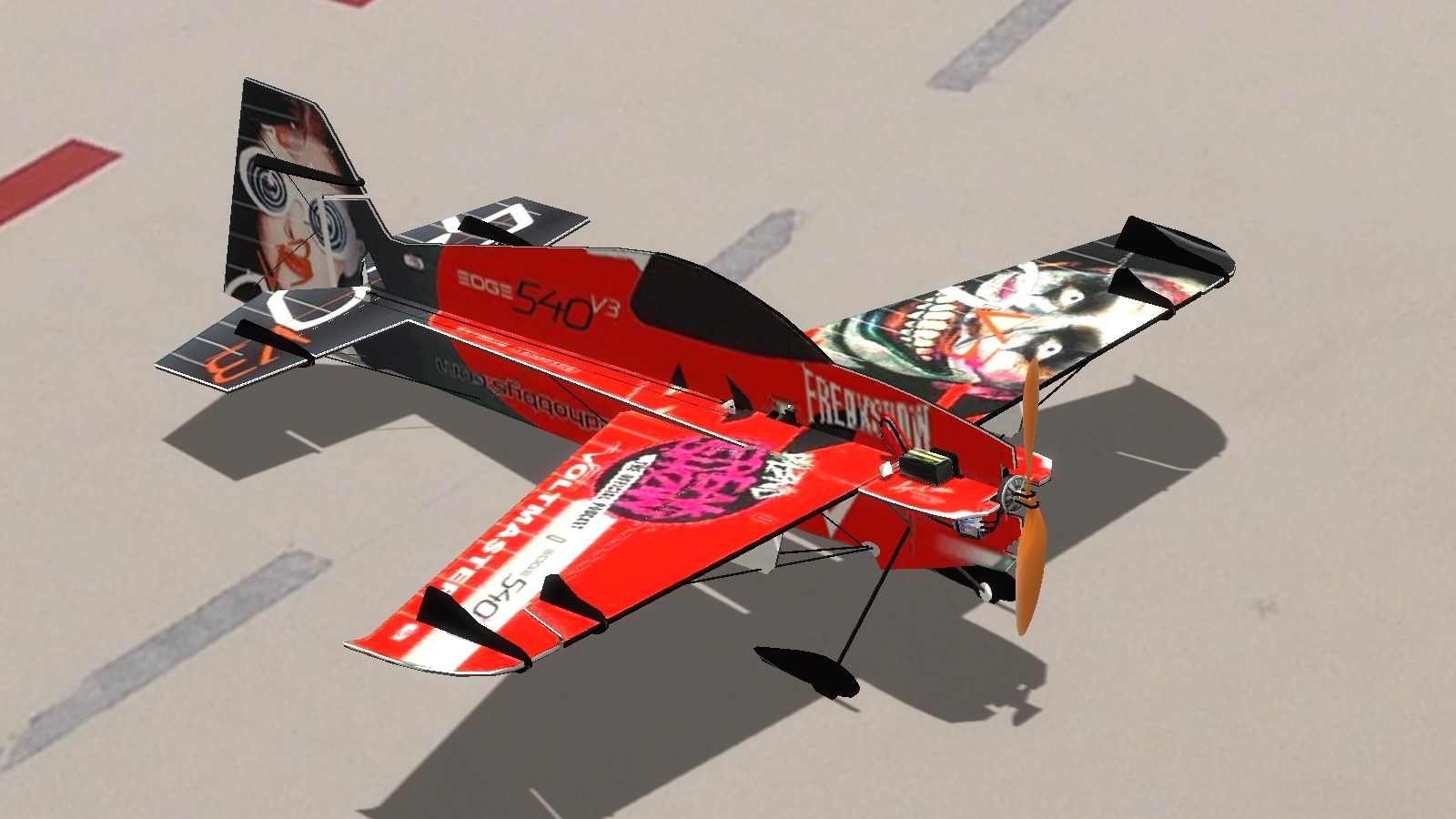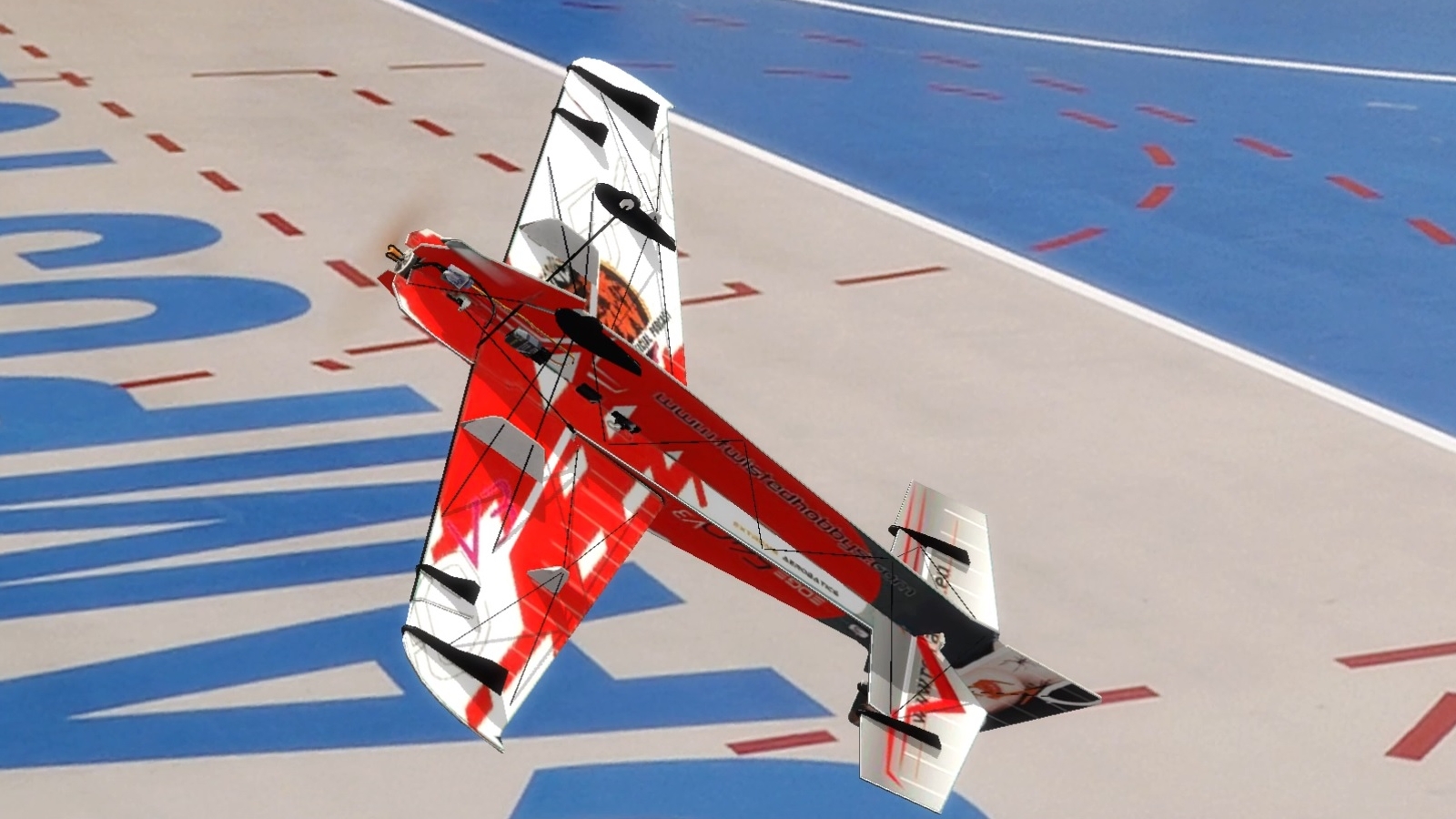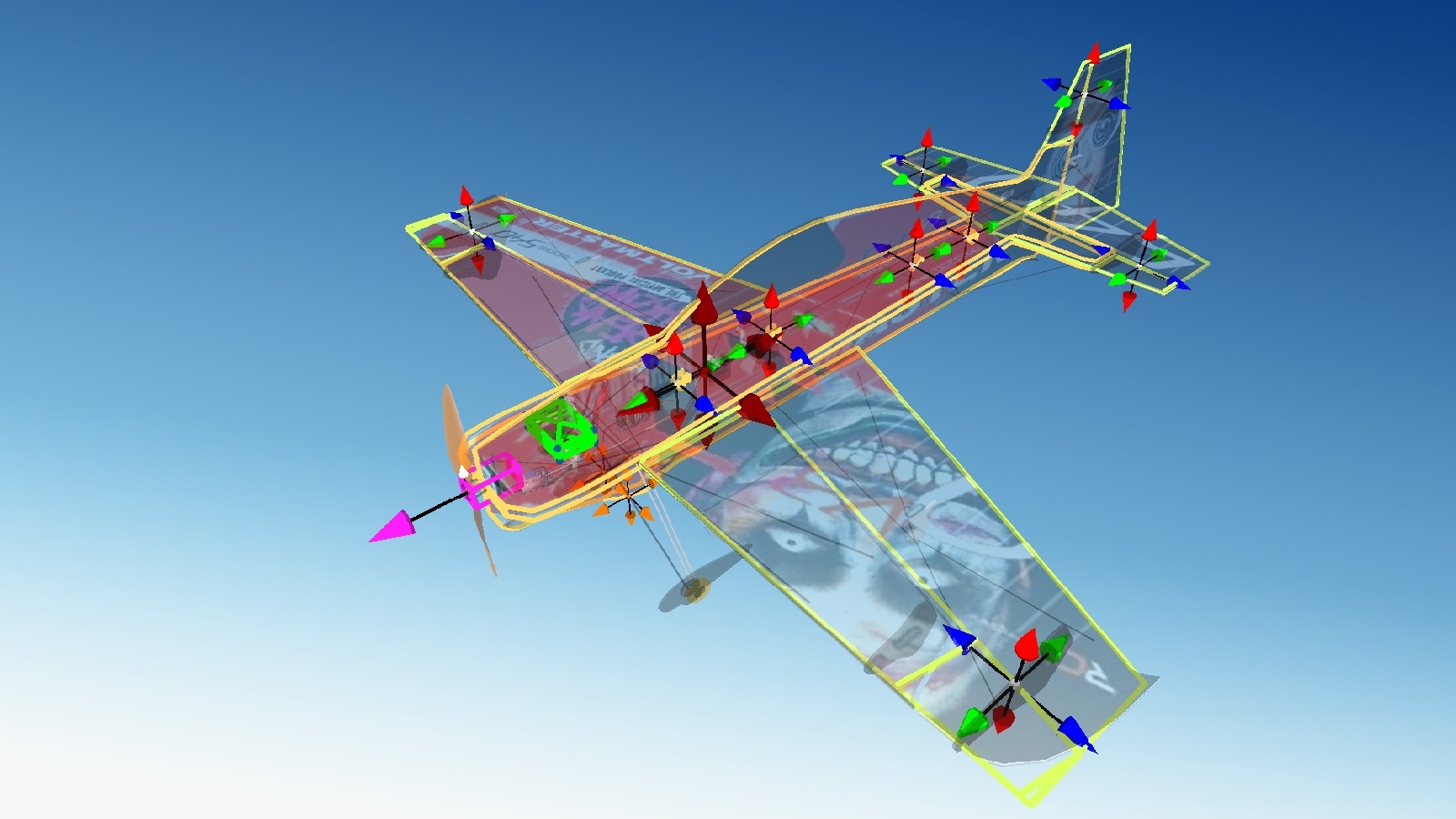 アップデート前の動画です。
動画のジムは
Indoor ITESM Toluca_PI
を使用していますがエディターで床の「Material」を「Metal」に変更して使っています。
室内飛行ではZoomタイプはManual Zoomがお勧めです。